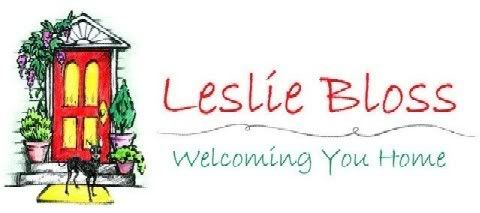 On Monday, I played hocky from real estate and took a bus trip tour to Olympia. While there, I heard some Senators address our group and heard some speakers that had some worth while messages. I will share some of what I learned.
Do you know what the Washington Policy Center is? It is a non-partisan public policy research organization in Seattle and Olympia, Washington.
WPC's mission is to improve the lives of Washington's citizens by promoting free-market solution to the challenges facing the state. Through dedicated research centers, WPC focuses on seven policy areas: state budget and tax reform, the small-business climate, the environment, transportation, labor and employment, health care, and education. For more information visit http://www.washingtonpolicy.org/, or call 206-937-9691.
Paul Guppy, their Vice President for Research wrote a little book entitled, "The Washington State Piglet Book--Connecting the dots on how government wastes your money." Guppy says "The purpose of the book is to show that state lawmakers do not need every dollar they take from citizens. Allowing citizens to keep more of their own money would benefit the people who earned it and bring a greater sense of fiscal discipline to Olympia."
You can go to the website and read a copy of the book. It details many examples of "pork barrel spending" and how much each item costs. The website has a load of worthwhile information that you will probably find very interesting.
Go to the "Publications" button and click on 2008. There you can see a copy of the hand out "5 Principles of Responsible Transportation Policy." Item number 1 is "Tie spending to congestion relief. Congestion relief is the most basic tenet in transportation policy, yet most citizens are probably surprised that it no longer exists as a priority for Washington policymakers."
Another of the speakers was State Representative Doug Ericksen, the former ranking Republican of the House Transportation Committee. He wrote an opinion piece "State ferry mess a symptom of government's culture of failure" that was in The Times January 17th, 2008. Ericksen also spoke on some other transportation issues.
Another handout we received was "State Senate plows through thorny transpo issues," by Curt Woodward, Associated Press Writer. It is another worthwhile read.
We also heard from Bob Williams, President of the Evergreen Freedom Foundation. Their mission is to "advance individual liberty, free enterprise, and limited and accountable government." Their primary research areas are "budget and taxes, education, health care, welfare, and citizenship and governance. Within those areas we publish studies, conduct seminars, and work to provide information for legislators, journalists and the general public." You may want to start with their information on the performance audits.
Well, I have given you links to enough information to keep you busy reading for a while. I thoroughly enjoyed my visit to Olympia and can see myself going there again before too long. I would really recommend that you pick some issues and get involved.
Seattle, Bellevue, Queen Anne, Wallingford, Green Lake, Fremont and Redmond, Washington Real Estate Property Listings. Just click on the blue "homes search" button and then click on the area you wish to view. You can also search by street address or the MLS number.